Gua Sha Natural Energy Hot Stone Electric Back Massager For Spa Give You Relax and Relieve From Stress
Regular price

$51.16 USD

Sale price

$49.90 USD

Unit price

per
Best Natural Electric Hot Stone Gua Sha Massager
Product Material: Natural Bianstone

 

Principle of temperature control: Five gears to adjust temperature

Input voltage: 100V--240V

Product concept:warm moxibustion and massage, Dredge meridians,gua sha massage,family physiotherapy

Output voltage: 12V

Color temperature control: red 100 degrees, green 80 degrees, blue 60 degrees, white 40 degrees, yellow 20 degrees
After the adapter is plugged in, the indicator light on the adapter will light up, The Bianstone will start to heat up in about 5 minutes, and the Bianstone will become very hot in about 10-15 minutes. At this time, you need to use a temperature controller to adjust the temperature suitable for your use.so at this time, use the temperature controller to adjust the temperature: press the red switch button, and the red light will light up to make the Bianstone moxibustion pot quickly heat up to a maximum temperature of about 100 degrees; press The second time the red light turns to green light, the temperature will be adjusted to about 80 degrees; the third time the green light turns to blue light, the temperature will be adjusted to about 60 degrees; the fourth time the blue light turns to white light, the temperature will be adjusted to about 40 degrees ; Press the fifth white light to turn yellow light, the temperature will be adjusted to about 20 degrees; press again to turn off the power
1.Excellent craftsmanship—Made of high-quality Bianstone meticulously polished, thick and full, smooth and round, moderately soft and hard, and comfortable to hold.
2.Multiple functions—warm moxibustion and massage, hot compress, dredge the collaterals, Guasha, family physiotherapy.
3.Multiple effects—promote blood circulation, relieve muscle pain, expel cold, improve immunity, strengthen body, prevent disease.
4.Adjustable temperature—five gears to adjust the temperature, color temperature control: red 100 degrees, green 80 degrees, blue 60 degrees, white 40 degrees, yellow 20 degrees.
5.Body care—suitable for the whole body, such as face, eyes, neck,abdomen, back, legs, waist, hands, etc.
Packing List:
1* Bianstone Warming Moxibustion Instrument
1* Adapter (Plug adapter for each continent)
1* Storage Bag
1* English manual
1* Meridian diagram
The operator must understand or can be used by professionals. Check carefully before operation, use it in a safe place with ventilation, adjust the temperature according to your own to avoid burns, do not pull the power cord, and unplug the adapter after use.
When the odor remains when used with the ointment, you can wipe the bianstone parts with disinfectant water (without electricity) and then wipe them with cotton cloth or cotton. Do not soak in water to avoid damage.
Share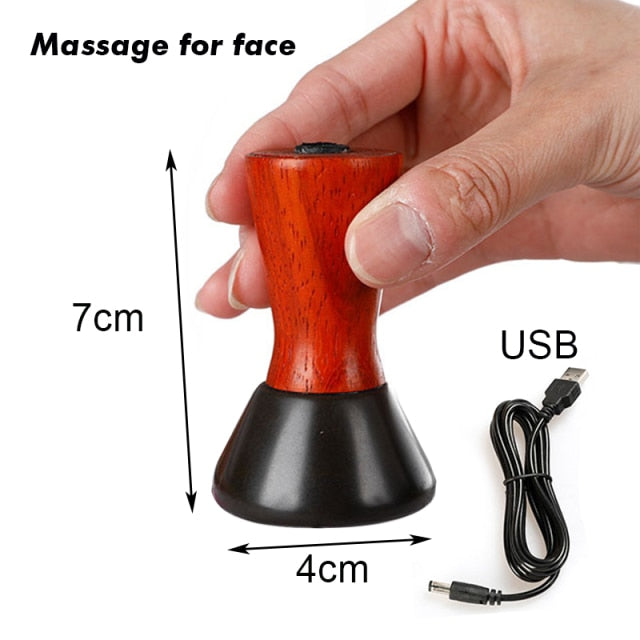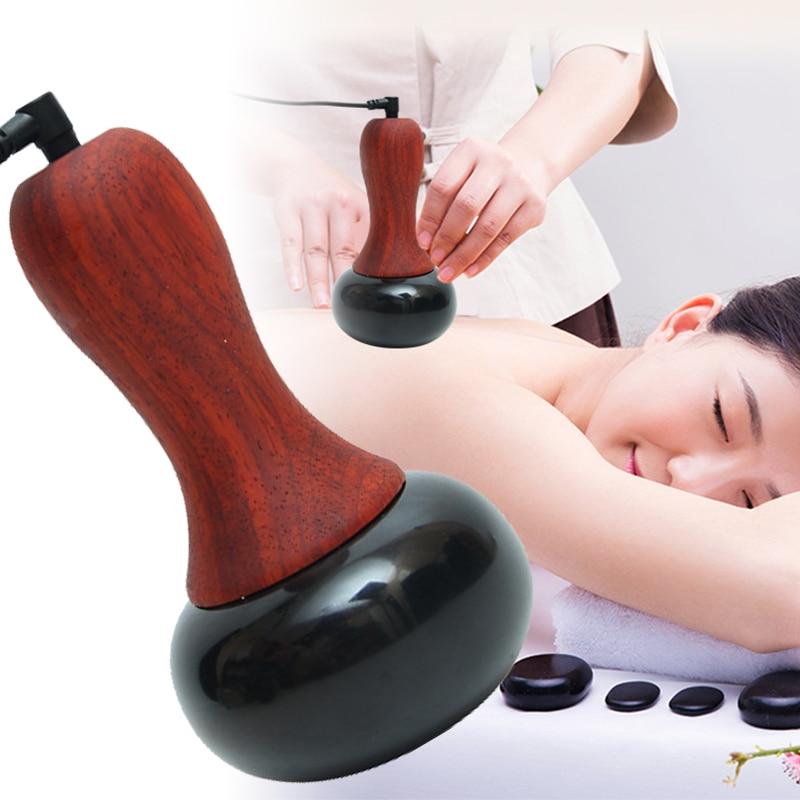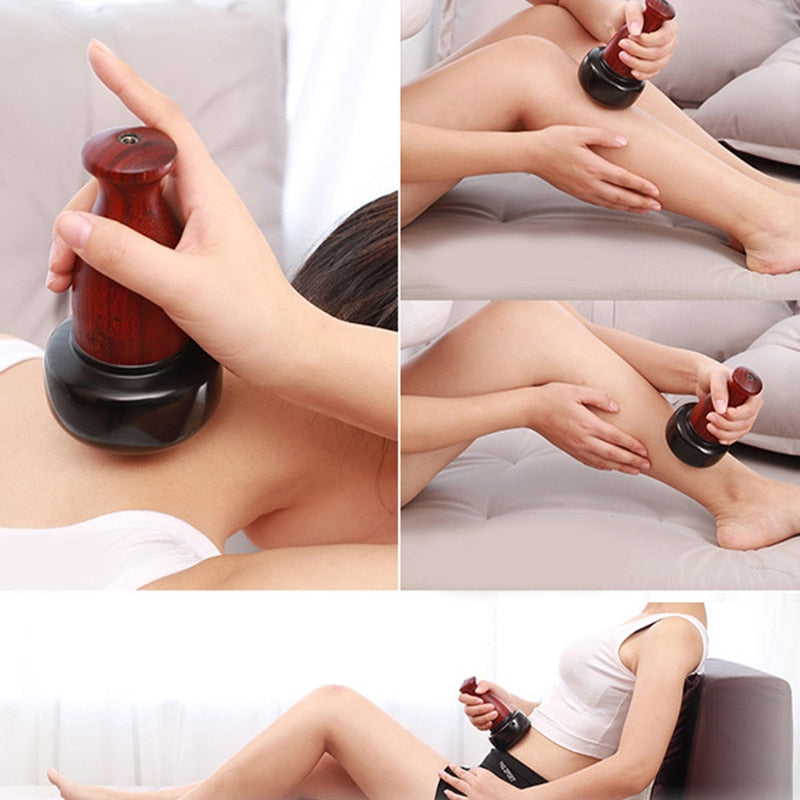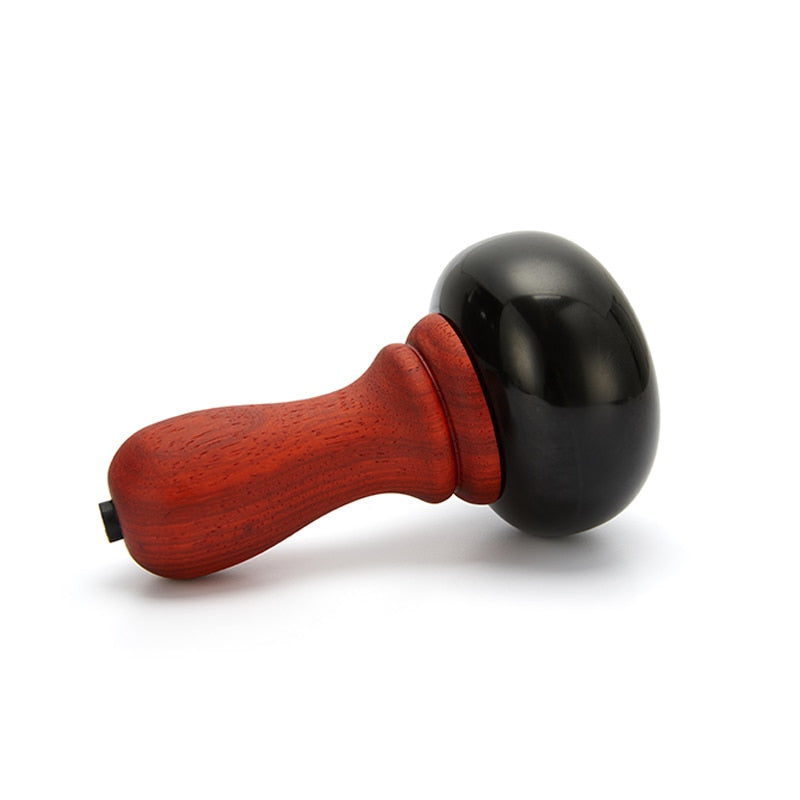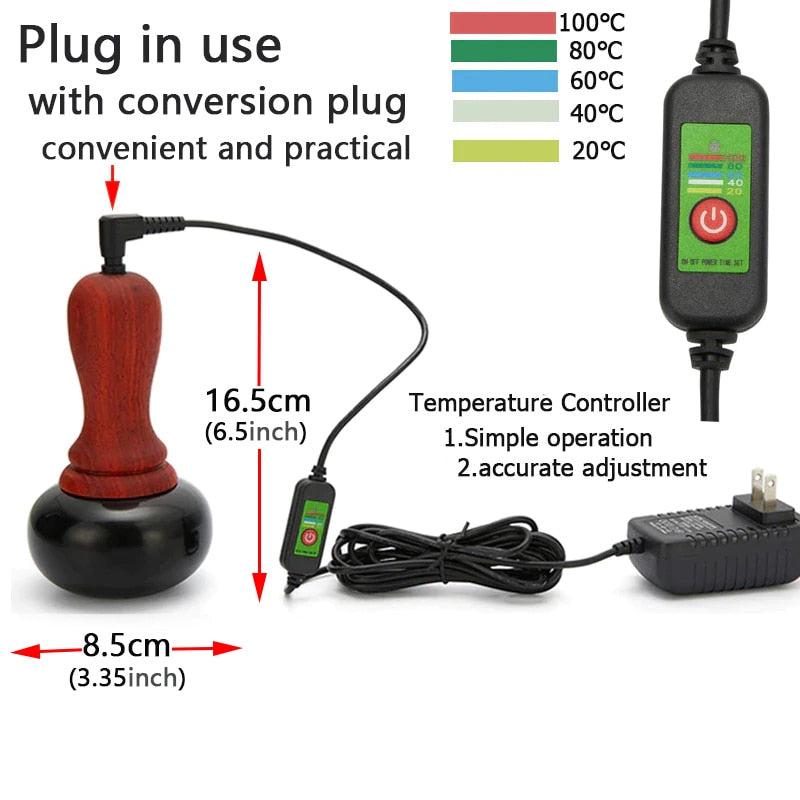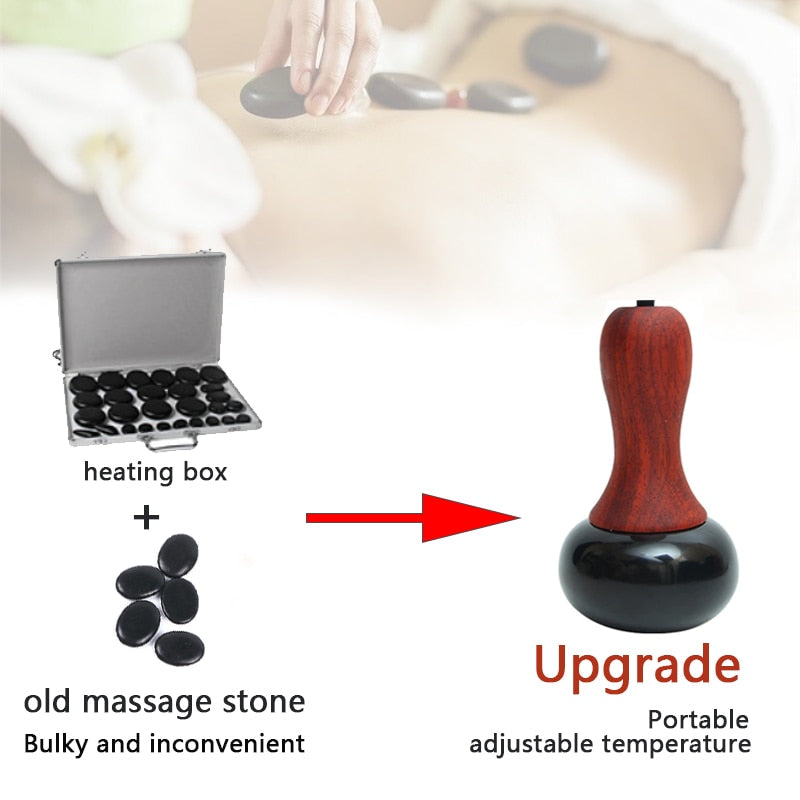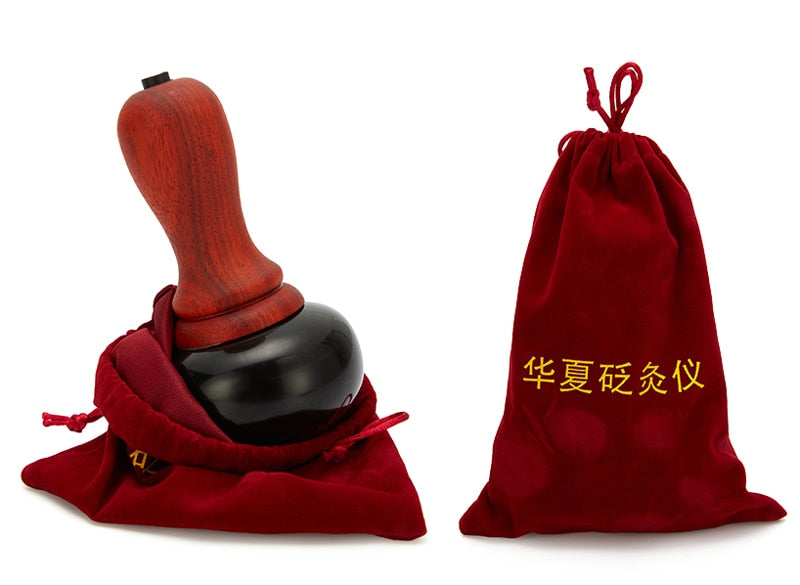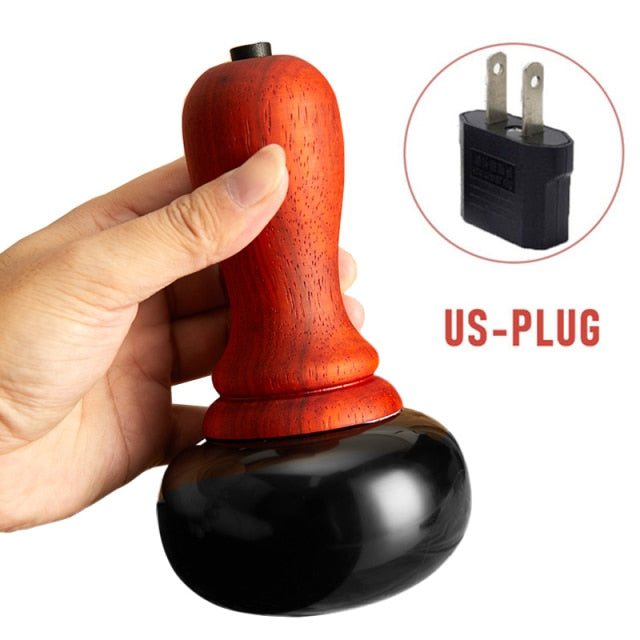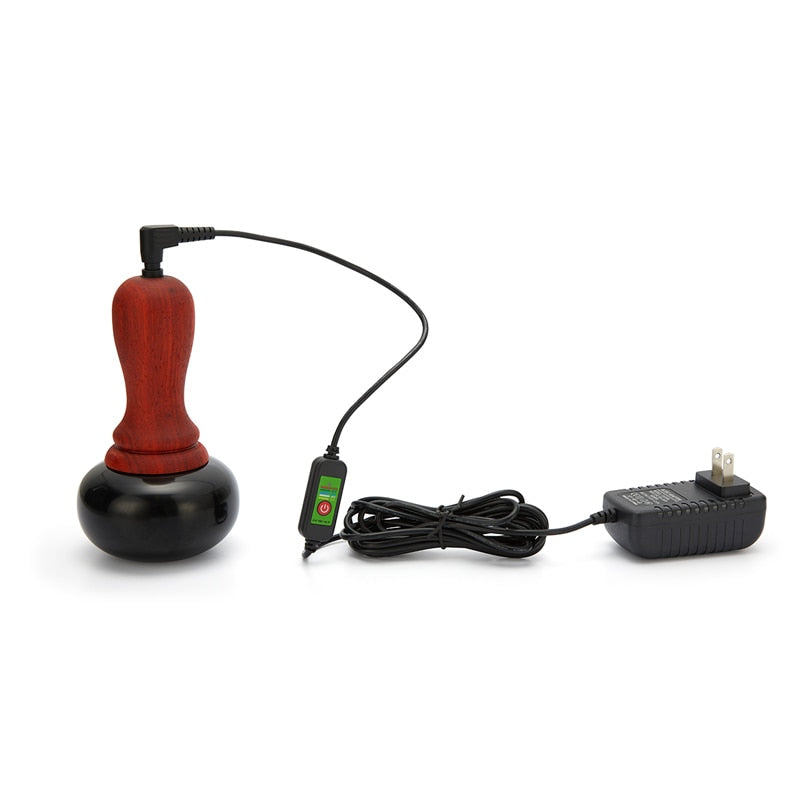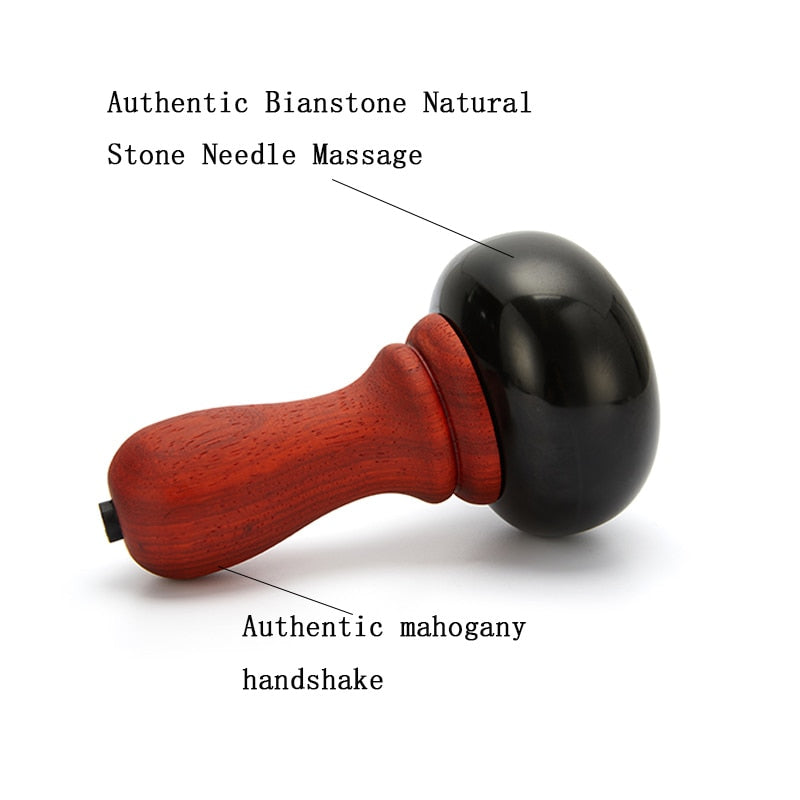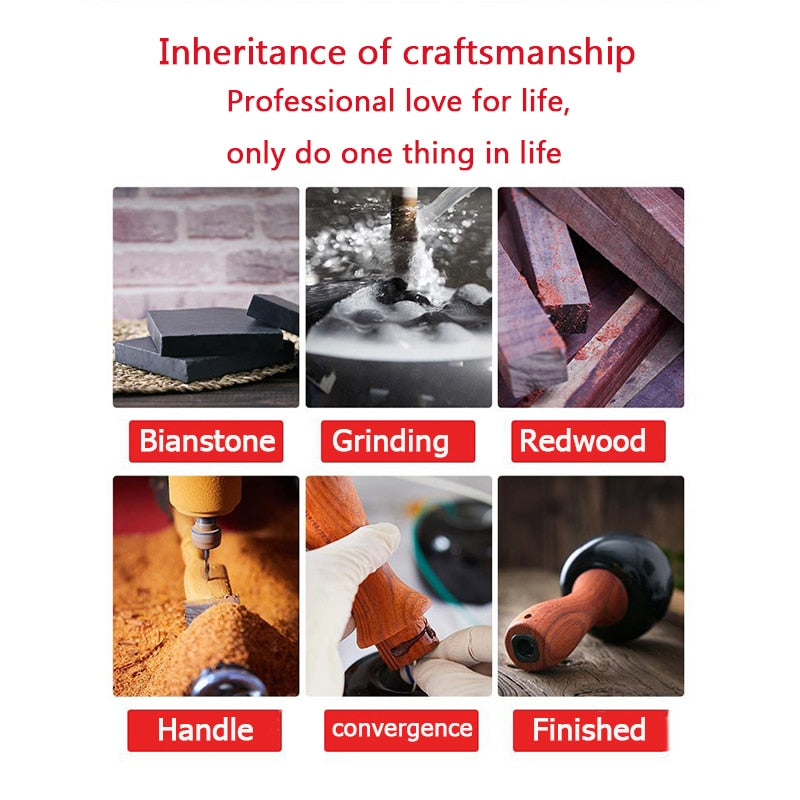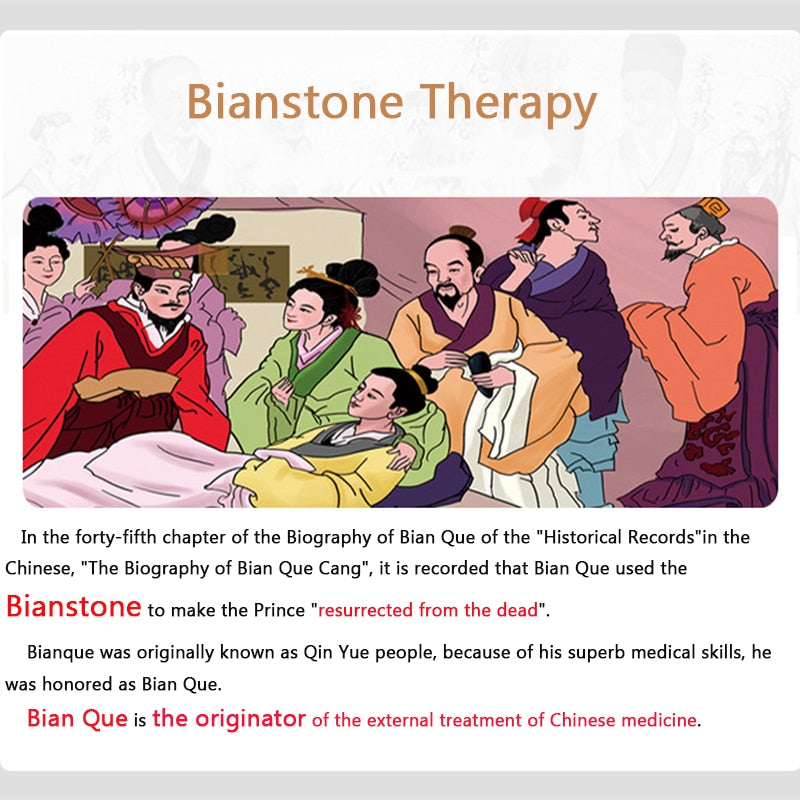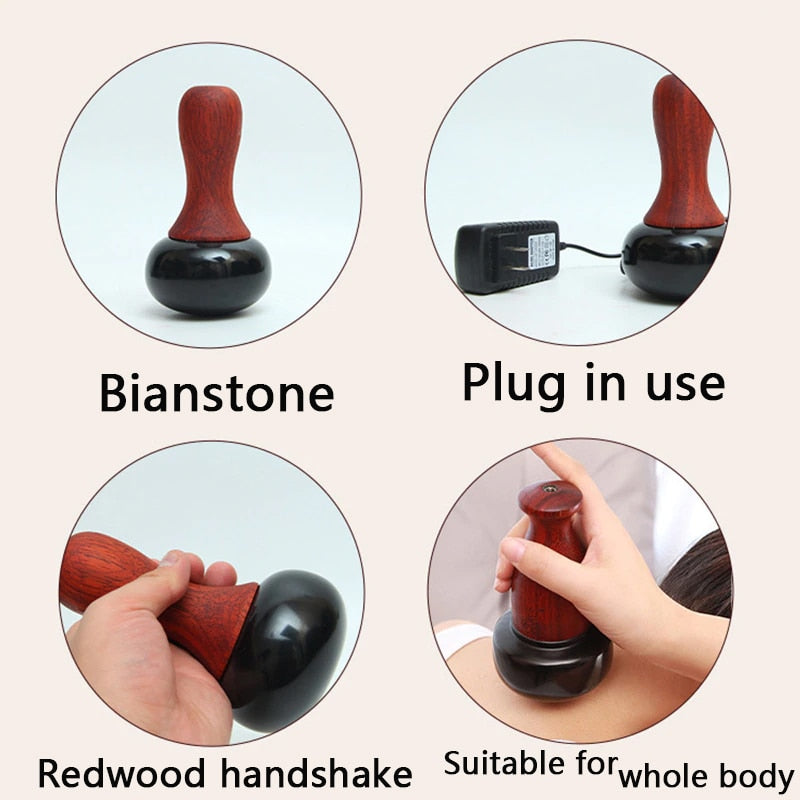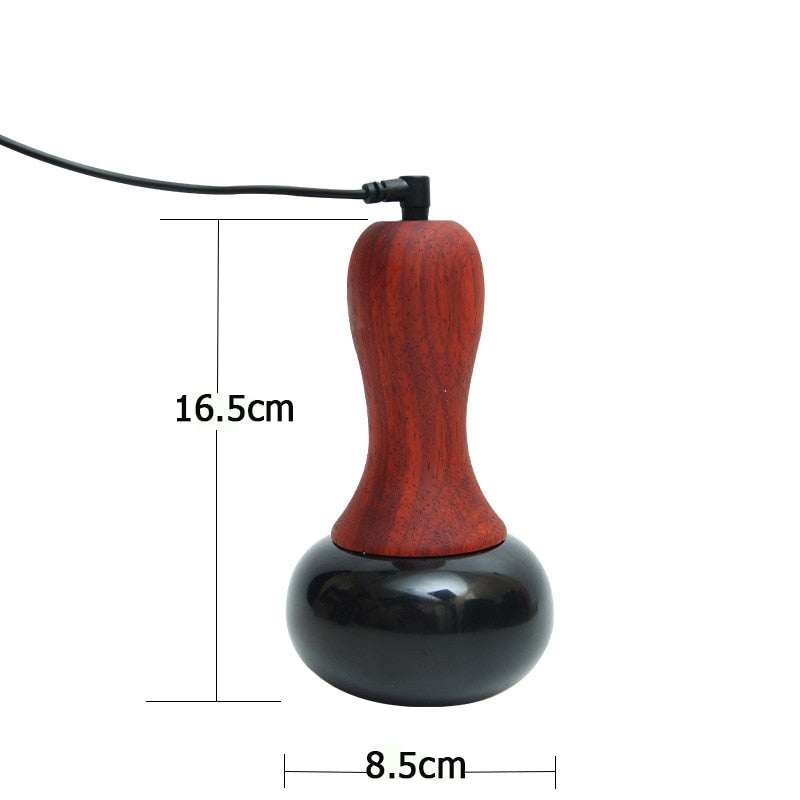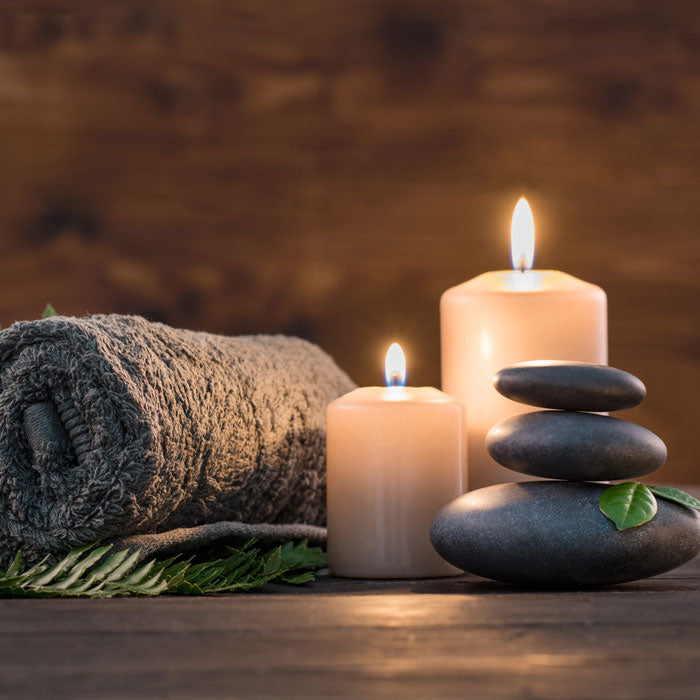 Massage & Relaxation
Benefits of massage include releasing muscle pain and tightness, improving blood flow, increasing endorphins, and refreshing your energy.

All Massager